The investment from Icos Capital, Soulmates Ventures and SmartCap Green Fund, will help eAgronom scale their digital tools to support the transition to sustainable farming.
eAgronom, the agtech startup helping farmers adopt more sustainable farming methods through digital tools and technology-based strategies, has announced it raised $5.5 million in a new funding round. Following the initial successes of its carbon credit program and its GHG monitoring and data measurement technologies, the startup will direct the funds to scaling this carbon program in Europe and Africa. In addition to the funding round, eAgronom received a dedicated grant from Enterprise Estonia in support of its product development and innovation.
Through its carbon credit income program for farmers, eAgronom balances sustainability and financial viability – both crucial to today's agricultural businesses. eAgronom first measures and verifies farms' carbon footprints using GHG monitoring, which enables them to create sustainability plans tailored to individual farms. To support this transition, the company then directly subsidises farmers implementing soil quality improvement, fertiliser and fuel use optimisation, and other practices. Carbon credits generated from these practices provide an additional revenue stream for farmers, making increased sustainability beneficial on all fronts. eAgronom already supports farmers across Spain, Poland, Romania, East Africa, and seven other markets.
"With this additional funding, we can continue our efforts to facilitate the transformation of farming practices, enabling them to manage their farms in a more sustainable manner, while simultaneously providing them with supplementary revenue streams and a chance to improve their soil conditions for the future. These steps are crucial in the global fight against climate change where we need to act rather sooner than later." says Robin Saluoks, CEO of eAgronom.
"eAgronom represents exactly the kind of investment we're always looking for. This is a forward-thinking yet deeply practical company that is tackling the most urgent challenges of the future with an emphasis on sophisticated technology, financial viability, and large-scale adoption. The carbon program is already proving attractive to eAgronom's farmers, and we're excited to see it expand with our support," says Nityen Lal, Managing Partner of Icos Capital.
"eAgronom represents the philosophy of purpose-profit driven startups we are looking for. The well-experienced team at eAgronom delivers a complex data-driven solution, that combines three business streams into one platform, empowering farmers to leverage sustainable agriculture practices. Based on that, farmers' income and food quality are increasing leaving behind undegraded soil without the excessive use of fertilisers. We are delighted to support eAgronom on their journey in tackling critical challenges and becoming global leader in the agtech market," notes Michal Sikyta, Investment Manager of Soulmates Ventures.
"The global crises of recent years and the growing climate problems have shown us more and more acutely that it is necessary to develop sustainable ideas and technologies bolder and faster than before," said Sille Pettai, Fund Manager and Member of the Board of SmartCap. "Investors, consumers, and society in general are already interested in technologies and solutions that help solve pressing global problems. Our aim is to transfer the continuation of the success story of Estonian technology companies also in the field of greentech, to see ambitious Estonian companies such as eAgronom achieving international success in creating greener, sustainable economies."
The investment of SmartCap Green Fund was funded by the resources of the European Union's recovery plan – NextGenerationEU.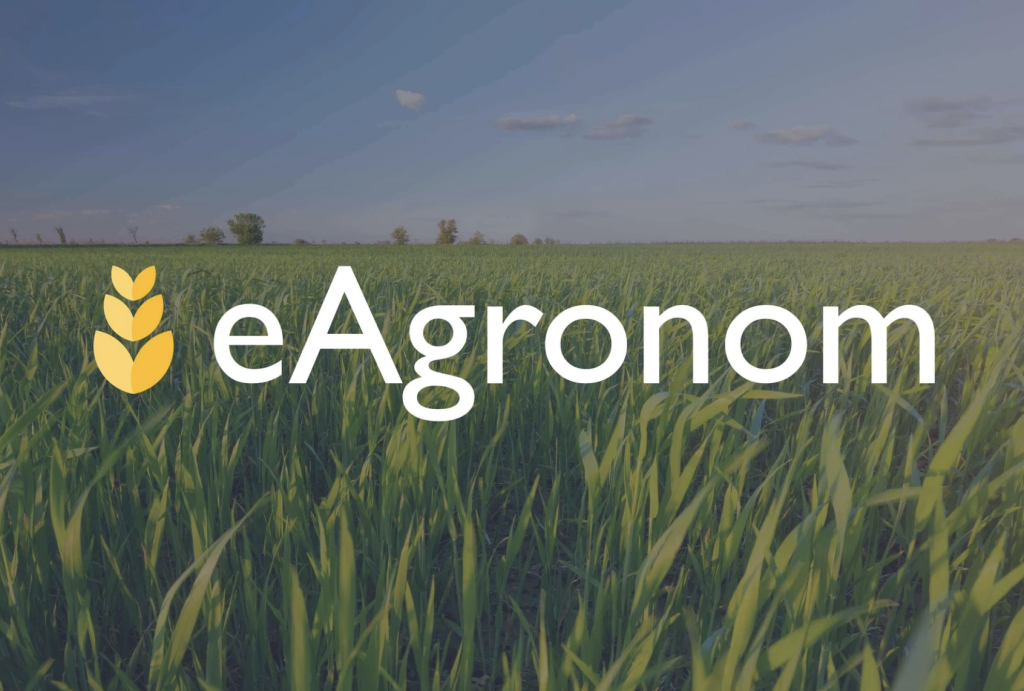 About Icos Capital
Icos Capital is a Dutch-based Climate Tech Venture Capital Fund. The collaborative fund brings startups and corporations together to accelerate sustainability, partnering with leading European corporations such as Bühler Group, Nouryon and Royal Cosun. Icos backs high potential solutions to contribute to rapid industry decarbonization and a smooth transition to circular economy, specializing in Food Systems, Circular Economy, Sustainable Industry and Carbon Technology. Since 2006, the Icos portfolio has disrupted and led their respective markets and investors have benefited from the large scale CO2e impact that is core to the Icos approach.
About Soulmates Ventures
Soulmates Ventures is an accelerator and VC fund focused on purpose-profit driven startups, in the seed stage and beyond, across the CEE region. Together with the brand development studio Made by Soulmates and non-profit incubator Green Innovation Academy, we form an ecosystem for a sustainable future. Soulmates Ventures is looking for innovative startups and offers them strategic partnerships, individual acceleration programmes and investment capital of up to €1 million. Our mission is to support founders and their solutions from the stage of a proven MVP to a growing and scalable business with global reach.
About SmartCap Green Fund
SmartCap invests in the development of innovative Estonian companies with international growth potential thus contributing to the development of the Estonian economy and the local capital market. SmartCap manages two common closed-end alternative investment funds: SmartCap Venture Capital Fund and SmartCap Green Fund.
Until 2026, through funds and direct investments of SmartCap's Green Fund, 100 million euros will be offered to improve the financing opportunities of Estonian green technology companies. SmartCap Green Fund, including its investment to eAgronom is funded by the resources of the European Union's recovery plan – NextGenerationEU
Contact details for more information
Silver Bohl
eAgronom / Head of Marketing
silver@eagronom.com
56472286