30th January 2023, Amsterdam: NapiFeryn BioTech Sp. z o.o. ("NapiFeryn"), creator of unique, patented technology for obtaining rapeseed protein from side-streams of oil pressing, has closed a € 2.5 million investment, led by Icos Capital and joined by a Polish family office.
Founded in Poland in 2014, NapiFeryn developed and patented a unique process to obtain rapeseed proteins (Raptein®) from the side-streams of oil pressing. Combining low value raw materials and a high value innovative protein extraction process, NapiFeryn is able to produce plant-based proteins with high quality at affordable price. That is exactly what is needed to drive adaptation of plant-based protein alternatives to meat and dairy ingredients.
The round includes funding from leading European ClimateTech Venture Capital firm, Icos Capital, who has also established its ClimateTech credentials with investments in food and food ingredients companies such as BioActor (health ingredients), which was recently sold to French corporate Solabia Group, InnovoPro (chickpea proteins), Nutrileads (plant-derived human health ingredients) and WholeFiber (prebiotic fibers for a healthy gut microbiome).
The round was also joined by a local Polish family office with expertise and capital means to support further scale-up and growth of the company.
Dr. Magdalena Kozlowska, CEO and Founder at NapiFeryn, said: "This financing round demonstrates investor confidence in the ability of our team to achieve commercial scale of our technology. Working closely with our new investors, we aim to develop NapiFeryn BioTech as the leading technology provider for global oilseed industry and food markets".
Dr. Piotr Wnukowski, CTO and Founder at NapiFeryn, and inventor of the unique process, added: "Joining forces with Icos Capital ultimately brings us closer to achieve the next major milestone which will be the deployment and demonstration of the technology of NFB on an industrial scale"
Dr. Peter van Gelderen, Managing Partner at Icos Capital commented: "The transition from animal-based food products to plant-based alternatives is proving to be a bumpier road than many may have expected. Mainstream consumers have presented challenges with respect to taste, functionality, quality and cost-in-use of plant-based proteins, as well as questions with respect to health benefits of currently available products that use plant-based formulations. We believe NapiFeryn Biotech can provide an alternative that allows the food industry to overcome these challenges and make a smoother and easier transition to plant-based achievable."
About NapiFeryn BioTech
NapiFeryn BioTech is a Polish innovator that developed and patented a unique technology for obtaining rapeseed protein from the side-streams of oil pressing. The origin of the company's name, NapiFeryn BioTech is a combination of two names of proteins that are obtained from rapeseed: napin and cruciferin. The idea to set up a company dealing with extraction of vegetable proteins, rapeseed being the first one to try, emerged in 2014. It was then that two biotechnologists, Dr. Magdalena Kozłowska and Dr. Piotr Wnukowski met each other while working in The Netherlands. The founders decided to set up their business in Poland. NapiFeryn BioTech was thus established, with its operations and R&D centre located at BioNanoPark, a science and technology park in the city of Łódź.
About Icos Capital
Icos Capital is a Dutch-based ClimateTech Venture Capital Fund. The collaborative fund brings startups and corporations together to accelerate sustainability, partnering with leading European corporations such as Bühler Group, Nouryon and Royal Cosun. Icos backs high potential solutions to contribute to rapid decarbonization and a smooth transition to circular economy, specializing in Food Systems, Circular Economy, Sustainable Industry and Carbon Technology. Since 2006, the Icos portfolio has disrupted and led their respective markets and investors have benefited from the Icos approach of considering financial, social and environmental returns in equal measure.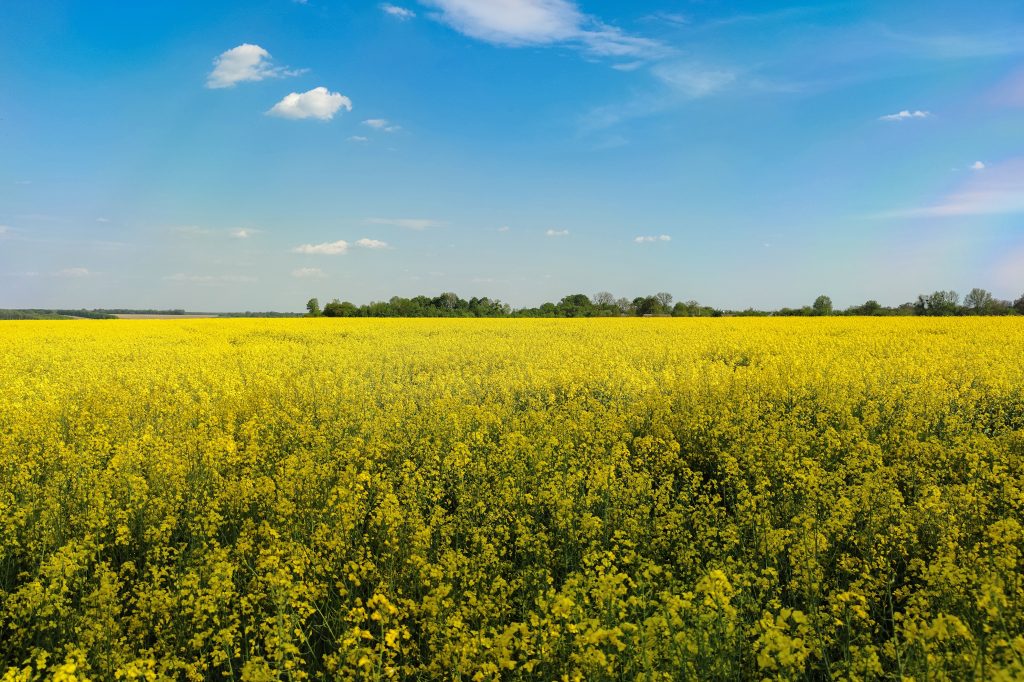 For more information, please contact:
NapiFeryn BioTech
Magdalena Kozlowska, CEO & Founder
Email: m.kozlowska@napiferyn.pl
Piotr Wnukowski, CTO & Founder
Email: p.wnukowski@napiferyn.pl
Icos Capital
Peter van Gelderen, Managing Partner
Email: pvg@icoscapital.com
Elissa Glorie, Communications and Public Relations manager
Email: eg@icoscapital.com