Improving gut and immune health with wholesome vegetables rich in prebiotic fibers
WholeFiber, a revolutionary health food innovator with roots in The Netherlands and United States, has developed a "minimal processing" production technique, yielding dried vegetable products that boost gut and metabolic health. WholeFiber's proprietary, sustainable process results in products with beneficial physiological characteristics including a mixture of four prebiotic fibres, applicable as a functional food-ingredient or prebiotic-rich food, part of personalized nutritional plans and life-style programs.
WholeFiberTM is more than a 100% natural, plant-based dietary fiber. It contains the whole package of healthy (prebiotic) fibers and other nutrients that are present in a whole chicory root or Jerusalem artichoke tuber. That is because instead of extracting and refining one particular fiber from plant materials, the vegetable itself is preserved, yielding a 'third-generation' wholesome dietary fiber-mix, with over 85% prebiotic content. Currently, WholeFiber is manufacturing its products in the Netherlands and marketing it internationally, initially in Europe and the US.
WholeFiber meets the consumer trends towards ingredients from minimally processed, non-GMO raw materials, identity preserved, with a clean label. The company wants to provide easy solutions in filling the "Prebiotic Fiber Intake Gap" and help to lower the risk of life-style diseases – gastrointestinal and immune disorders, coronary heart disease, stroke, hypertension and related metabolic dysfunctions including pre-diabetes and Type 2 diabetes.
Next to Icos, the investment round includes executives from the F&B industry as well as WholeFiber management and a regional public investor. The funding will be used to increase production capacity, build further sales pipeline and secure a beach head position in WholeFiber's target markets.
"We are delighted to collaborate with a renowned and value adding Dutch VC with strong track record in food sectors, that helps bringing more customers, market development expertise and strategic industry insights. In building the business from The Netherlands to the international markets, we are looking forward to working with Icos and its corporate partners as well as other investors, to bring our unique value proposition to worldwide food and microbiome health markets" – commented Frederik S. Kaper, founder and CEO of WholeFiber.
Commenting on the announcement, Peter van Gelderen, Managing Partner at Icos said "We are excited to have completed this initial investment in WholeFiber, a company with fascinating outlook as it is addressing a pressing health issue with a straightforward and highly effective food product. We have been following the progress of the WholeFiber team for several years now and are already very much looking forward to assisting them in further building their business internationally."
About WholeFiber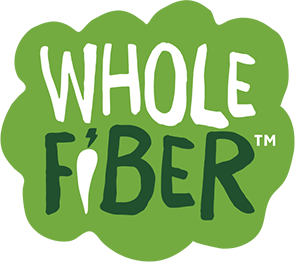 Wholefiber Holding BV is based in The Netherlands. Founded in 2017 and FSSC 22000 food certified in 2020, WholeFiber is in control of the supply chain of wholesome prebiotic vegetable products, branded as WholeFiberTM. Products are minimally processed, with very low environmental impact and contain an unique combination of four prebiotic fibers, as well as other valuable nutrients, such as polyphenols and potassium. Prebiotic fibers are key to sustaining a beneficial symbiotic relationship between humans and their gut microbial flora (microbiome). WholeFiber's mission is to boost this relationship and supporting people in taking control of their diet, their health, and their quality of life.
As WholeFiber consists of particles of intact plant cells, its prebiotic fibers and other nutrients are released gradually, impacting the microbiome throughout the gut, and resulting in a multifold increase of Bifidobacteria and butyrate forming bacteria. These specific bacteria ferment fibers into bioactive compounds, such as acetate, propionate and butyrate. WholeFiber can be used as a functional prebiotic ingredient in food products and prebiotic vegetables to enrich daily meals to help promoting bowel regularity, gut barrier and immune health and preventing or reversing pre-diabetes and related metabolic diseases by improving glucose homeostasis.
For more information: wholefiber.nl
About Icos
Icos Capital is the market leading venture and growth capital investment firm in a uniquely established collaborative venturing model. This model engages corporations and financial institutions in a collaborative partnership to facilitate growth of promising scale-ups. The ICF III collaborative partnership includes three leading European corporations: Royal Cosun, leading European agrifood and biochemicals cooperative headquartered in The Netherlands, and Nouryon, formerly known as AkzoNobel and Specialty Chemicals, and Switzerland based Bühler Group, market leader in systems & solutions for agrifood and the automotive sector. Since 2005, Icos Capital has backed 20 ambitious startups and scale-ups at the intersection of digital and sustainable industry. Through collaborative venturing, Icos Capital has supported and continues to support companies with high potential to transform agrifood and sustainable chemicals markets. With over 80 years combined experience, the team continues to secure top-tier funding, attracts industry leading corporates and takes a hands-on approach partnering with highly innovative startups in the field.
For further information: icoscapital.com